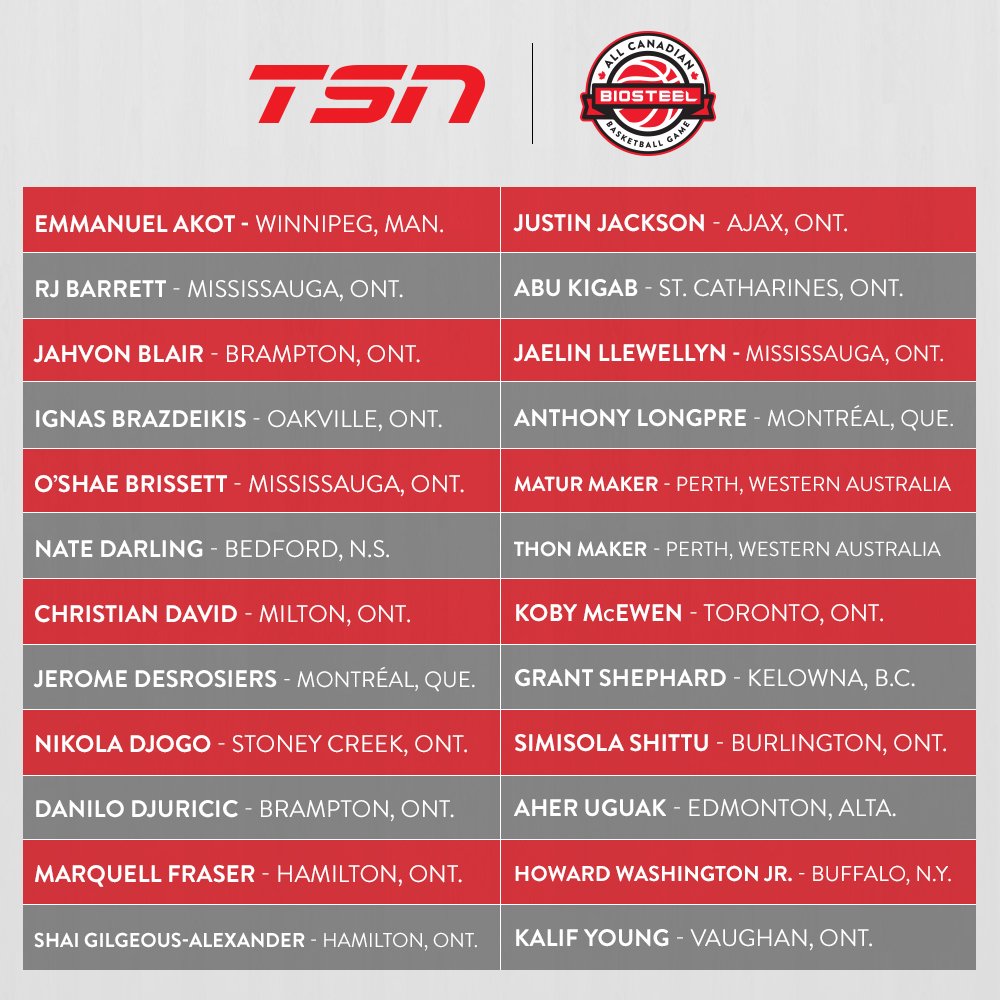 Returnees from the first ever BioSteel All-Canadian game last season include Jahvon Blair, Christian David, Jerome Desrosiers, Danilo Djuricic, Justin Jackson, Abu Kigab, Matur Maker, Thon Maker, Koby McEwen, Simi Shittu, and Howard Washington.
Alumni from last season include Jamal Murray (Kentucky), Corey Johnson (Harvard), Jalen Poyser (UNLV), Eddie Ekiyor (Xavier), Kyle Alexander (Tennessee), Jermaine Haley (New Mexico State), Nelson Kaputo (St. Bonaventure), Nevell Provo (Loyola), and Matthew Neufeld (Saint Louis)
Most interesting players in the roster include:
Thon & Matur Maker -
Been considered huge names in college basketball recruiting for a while now. Thon could go straight to the NBA if he doesn't commit to an NCAA program this off season.
Simi Shittu
- Ranked #13 in the ESPN Top 25 for 2018 after his move to Montverde Academy this season.
Danilo Djuricic
- Still in Canada, looks a lot like Nik Stauskas.
RJ Barrett
- Considered the best freshman in high school basketball right now, also playing with Montverde Academy. Hands down Canada's best prospect since Wiggins.